If you are looking for more information on the tools that exist to protect your privacy on the internet,
we recommend this book of Mish Slade: Protect Your Tech: Your geek-free guide to a secure and private digital life
You will find a range of solutions that could be useful to you.
Lingot-swiss.com recommends to its customers to use a secure mail service for the transmission of information
personal and quote requests on his site.
Our solution: ProtonMail
ProtonMail was created by two CERN engineers, Andy Yen and Jason Stock.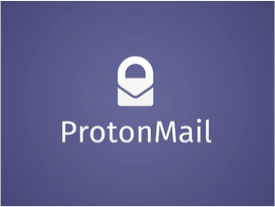 This tool allows its users to communicate by email in a highly secure way. The goal is to defend the private sphere, more and more threatened by the giants of the web (GAFA).

For this they relied on asymmetric cryptography technology to offer end-to-end encrypted communications. This technology is coupled with a user-friendly platform that is very easy to use.
The company is based in the canton of Geneva and therefore falls under Swiss law.
The basic service is free and guaranteed without advertising.
How Protonmail it works ?

1. End-to-end encryption

This technology ensures confidentiality of communications. Indeed, no risk of spying by hackers or intelligence services. Your data is unreadable and therefore unusable commercially.

2. how does the platform work?

Email requires 2 passwords to work. The first allows you to access the platform. The second will be used to encrypt your mailbox. ProtonMail does not retain any copy of this password. You are the only person who knows it, it is not stored on any server, nor even that of the company.
NOTE: If you lose this password, you permanently lose access to your email.
Why do we advise our customers to use Protonmail?

1. It is an independent service
ProtonMail is an independent company. It is not part of a large group and does not depend on any government.
The servers on which the user data is hosted are located in Switzerland. The main server is located in an atomic shelter, 1,000 meters deep in the rock.
The choice of Switzerland is not trivial: the laws governing the management of personal data are very restrictive in this country.
As a result, only Swiss authorities may require ProtonMail to disclose user data to third-party governments (EU or US).

2. Communications are protected by cryptography
All communications are encrypted from one end to the other, both text and attachments. Several passwords are required to obtain complete account management.
Technically, the data you keep on ProtonMail is tamper-proof.
Indeed, even under the constraint of a judicial authority, the company can not technically provide the decryption key to the authorities.
For information: even in cases of crimes or crimes, the defendant has the right (under the presumption of innocence), to refuse to cooperate and keep quiet, and thus to silence his passwords.

3. The service is anonymous

This service is totally anonymous. No identity document or proof is required at the creation of the account. ProtonMail clearly undertakes not to collect user data or IP addresses.
In addition, Bitcoin is accepted for the payment of Premium packages and VPN service!
4. The interface of the platform is simple and effective
The interface is user-friendly and easy to use. A mobile application has even been developed for Android and iOS. In addition, the site is translated into many languages, including French.

Interesting element: The code of the platform is open source, so completely public.

Confidentiality of communications is a fundamental commitment
Lingot-swiss.com allows its customers a quote safely thanks to ProtonMail.
You can request a quote live on our site with confidence, thanks to ProtonMail, we guarantee
the security of your information.
We also offer secure conversations via SIGNAL Messenger application (sending messages and calls).
Thanks to these tools, the security and confidentiality of your personal information is preserved.
You can request a quote for bullion or investment jewelry
directly via our protonmail address: lingotswiss@protonmail.ch